https://www.ebay.com/itm/184507737676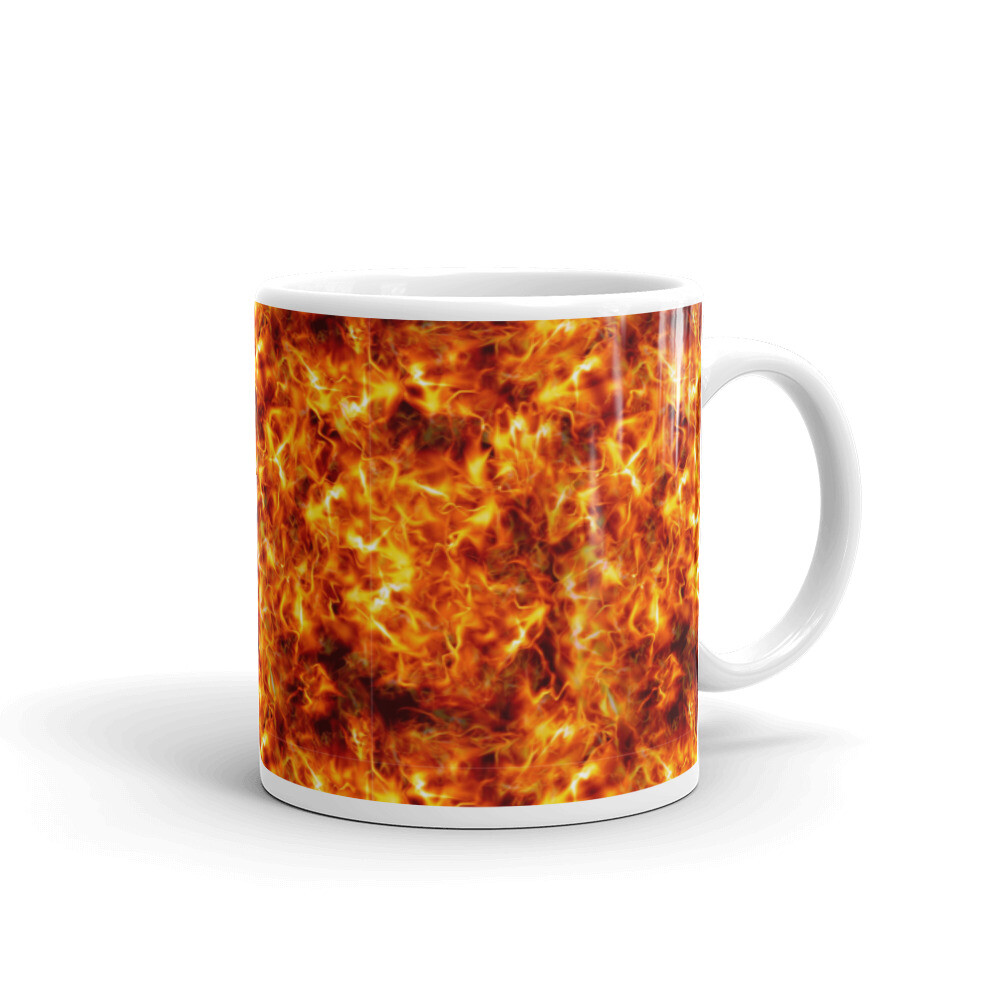 Whether you're drinking your morning coffee, evening tea, or something in between – this mug's for you!
It's sturdy and glossy with a vivid print that'll withstand the microwave and dishwasher.Cup decorated with fire, for hot drinks, or … cold.You can use it yourself, or you can give it as a gift. A "hot" gift!
A discount is offered if you buy more.If you buy, a donation is offered to the American Cancer Society.
This mug, with its fiery design, is suited to accommodating all the hot drinks you wish to enjoy. Whether you're in the mood for a sip of tea are your morning coffee, it's sturdy composition keeps the heat in, allowing you to hold it comfortably. You need to be concerned with instantly ruining the bright print since the mug is dishwasher and microwave safe. 
You have your choice of 11 and 15-ounce sizes, depending on the capacity you need to enjoy a satisfying hot drink. Feel free to get one for yourself or give it as a gift to someone you care about. 
• Ceramic
• Dishwasher and microwave safe
• White and glossy
10% of the sale of this item will benefit American Cancer Society
The American Cancer Society attacks cancer from every angle: promoting healthy lifestyles, researching cancer and its causes to find more answers and better treatments, fighting for lifesaving policy changes, providing emotional support and the latest cancer information for those who have been touched by cancer 24/7. Our staff and volunteers provide crucial information and services to cancer patients and families in communities throughout the country.